Get insights from some of the world's top L&D experts, without leaving your office.
About the event
The Learning While Working virtual conference is a full day of virtual events, bringing together experts from around the world to share actionable advice on learning design, learning analytics, digital learning, continuous learning cultures and much more.
When - September 25th 2019 in Australia/UK and September 24th 2019 in the US
Session times that work for you, no matter where you are in the world.

Robin Petterd
Founder, Sprout Labs
Patti Shank
Founder, Learning Peaks
Mike Taylor
Learning Consultant, Change 4 Growth Consulting
A Content Curation Roadmap What You Need To Know To Get Started
JD Dillon
CLO, Axonify
Modern Learning in 6 Words
Jenny Saucerman
Online Learning Instructional Design Manager, Credit Union National Association
Show Me What You Got: Simulation as Assessment
Vincent Han
Founder, Mobile Coach
Get a cue! Mobile-based chatbots help employees recognize daily opportunities to learn
Anna Sabramowicz
Founder, Elearner Engaged
Interactive Storytelling (aka Taming SME's so you can get a Scenario made)
Steve Foreman
President, InfoMedia Designs
Jacqueline Hutchinson
E-Learning Instructional Designer & Developer, E-Learning Pros
Megan Torrance
CEO / President, TorranceLearning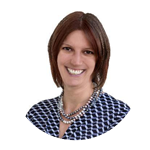 Bianca Baumann
Director, Learning Experience, GP Strategies Corporation
Right People, Wrong Skills? Reskill your Workforce With The Help of Marketing Techniques
Arun Pradhan
Founder, Learn2LearnApp.com
Emma Weber
CEO/Founder, Lever - Transfer of Learning
Lessons learned deploying chatbots for behavioural change
Clint Smith
Director, LearnWorks
Will there be a qualification with that?: implementing blended workplace training for credit
Paul Kearney
Principal Consultant, Enterprise Design
Real projects, real workplaces, the challenges.
Jenny Jebson
Patent team leader, Intellectual Property Office of New Zealand, Market Services Group
Supporting the 70:20:10 learning at IPONZ
Nick Stephenson
CEO xapiapps
Deskless: How corporate training departments are failing frontline workers
Nick Petch
Digital Learning Team Lead, IMC AG
Designing to think - Design thinking for the social age of learning and design.
Iona Dierich
Design lead, Sprout Labs
Thinking visually
Rustica Lamb
Founder, Bloom Learning Technologies
What is digital learning transformation and what it is not
Marc Zao-Sanders
Founder and CEO, filtered.com
Recommendations are Queen
Stephen Walsh
CEO, Anders Pink
How to power continuous learning, without continuously developing content: Curation is the key.
Ben Betts
CEO, HT2 Labs
Who's using an LXP anyway
Lindsey Coode
Learning Innovation Manager, Learning Pool
The new landscape of learning design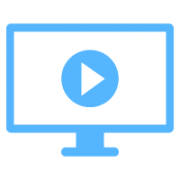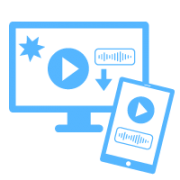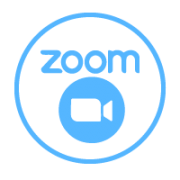 What is standard recording access?
All the recordings will be placed on a password protected website, where you can watch them as streaming video for 2 months. Everyone that attends the live sessions will get access to this site.
What is premium recording access?
The premium access means you don't have to attend on the day to get access to the recordings. You can watch the sessions on demand when you want to. The premium recordings can be downloaded as video files and audio files. You will also get access to a private podcast feed of the audio from the sessions so you can easily listen to the recordings anytime or anywhere. Before the event the premium recordings will cost $50 USD, and after the event the recordings will cost $90 USD.
What technology will be used?
We will be using Zoom for the event. If you're having trouble accessing Zoom, there is a version of Zoom that you can access from a browser without having to download the application, and there is also a mobile/tablet app.