Get insights from some of the world's top L&D experts, without leaving your office.
About the event
The Learning While Working Virtual Conference was a full day of events, bringing together experts from around the world to share actionable advice on learning design, learning analytics, digital learning, continuous learning cultures and much more.
Robin Petterd
Founder, Sprout Labs
Designing Work for Learning
Patti Shank
Founder, Learning Peaks
Design for Memory
Mike Taylor
Learning Consultant, Change 4 Growth Consulting
A Content Curation Roadmap, What You Need To Know To Get Started
JD Dillon
CLO, Axonify
Modern Learning in 6 Words
Jenny Saucerman
Online Learning Instructional Design Manager, Credit Union National Association
Show Me What You Got: Simulation as Assessment
Vincent Han
Founder, Mobile Coach
Get a cue! Mobile-based chatbots help employees recognize daily opportunities to learn
Anna Sabramowicz
Founder, Elearner Engaged
Interactive Storytelling (aka Taming SME's so you can get a Scenario made)
Steve Foreman
President, InfoMedia Designs
Elevating Learning & Development's Value to the Business
Jacqueline Hutchinson
E-Learning Instructional Designer & Developer, E-Learning Pros
Get Heard! Using Podcasting in Learning
Megan Torrance
CEO / President, TorranceLearning
What is xAPI and How Do I Get Started?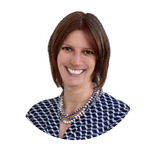 Bianca Baumann
Director, Learning Experience, GP Strategies Corporation
Right People, Wrong Skills? Reskill your Workforce With The Help of Marketing Techniques
Arun Pradhan
Founder, Learn2LearnApp.com
From Order Taker to Performance Partner
Emma Weber
CEO/Founder, Lever - Transfer of Learning
Lessons learned deploying chatbots for behavioural change
Clint Smith
Director, LearnWorks
Will there be a qualification with that?: implementing blended workplace training for credit
Nicole White
CEO & Founder,The ID Crowd
It's the end of eLearning as we know it - and I feel fine' is great.
Jenny Jebson
Patent Team Leader, Intellectual Property Office of New Zealand
Supporting the 70:20:10 learning model at IPONZ
Nick Stephenson
CEO xapiapps
Deskless: How corporate training departments are failing frontline workers
Nick Petch
Digital Learning Team Lead, IMC AG
Designing to think - Design thinking for the social age of learning and design.
Iona Dierich
Design lead, Sprout Labs
Thinking Visually
Rustica Lamb
Founder, Bloom Learning Technologies
What is digital learning transformation and what it is not
Marc Zao-Sanders
Founder and CEO, filtered.com
Recommendations are Queen
Stephen Walsh
CEO, Anders Pink
How to power continuous learning, without continuously developing content: Curation is the key.
Ben Betts
CEO, HT2 Labs
Who's using an LXP anyway?
Lindsey Coode
Learning Innovation Manager, Learning Pool
The new landscape of learning design
Jo Cook
Director, Lightbulb Moment
Engagement in your webinars and virtual classrooms
Mike Sharkey
President, Data & Graphs
Real world use cases for analytics in Higher Education
Lars Hyland
Chief Learning Officer,Totara Learning
Addressing the underlying motivators that underpin performance in the workplace
Nikki Blair
General Manager of Environment, Health and Safety, Lendlease Group
Engage & influence - Changing culture one person at time
You can purchase access to the recordings for only $120 AUD (approximately $85 USD and €70 EURO)