Learning While Working Podcast - A podcast for learning and development (L&D) people.

Listen to the Learning While Working podcast to hear how learning and development is transforming. The episodes are interviews with leading thinkers in learning. Common themes on the podcast include trends in eLearning and digital learning, performance driven instructional and learning design and learning data. Each podcast is packed with ideas, tips and insights about how to make learning at work succeed.
Sign up for updates about the podcast
Learning while working podcast archive: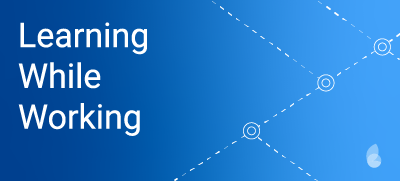 This is the next in the series of podcasts from LearnX 2019. This podcast is a return to a series of podcasts that were recorded face-to-face at LearnX 2019. In this podcast Robin is talking with Zoe Sharan from Amicus about how she is using the 70:20:10 learning model in their leadership development program.