Free webinar - A Field Guide to Learning Ecosystems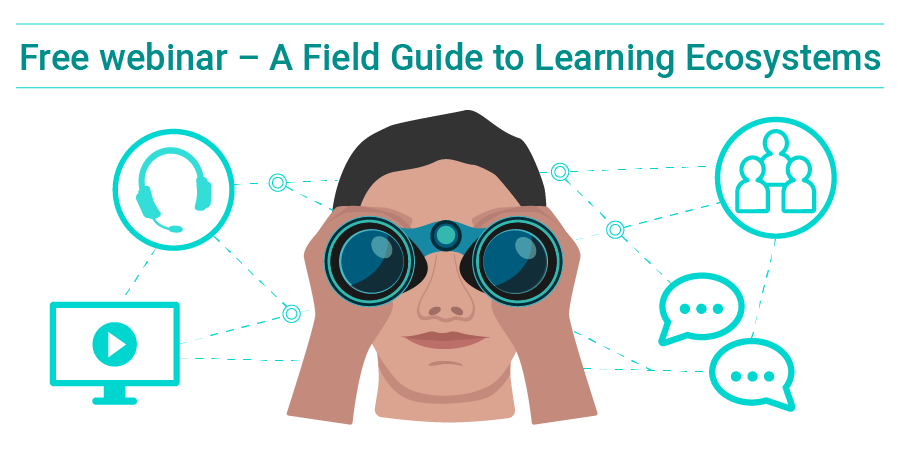 Spots are now open for this free live training where you'll learn how to build a culture of learning in your organisation.
In just 60-minutes, you'll get an insider's view into:
What you've been getting wrong in building your learning culture
Why you should be thinking like an eco-system designer
How the 70:20:10 learning model and learning ecosystems are linked
The relationship between learning ecosystems, learning design and learning technologies
And more
Attend this webinar so you can take your learning design beyond just designing courses to designing learning ecosystems that boost your learning culture.
If you are unable to attend live you can still sign up and we will send you the recording of the webinar and the resources afterwards.
When: Session 1
Australia
Western US / Western Canada
Eastern US / Eastern Canada

Thursday 10 October

10.30am – 11.30am AEST

Wednesday 9 October

4.30pm – 5.30pm PDT

Wednesday 9 October

7.30pm – 8.30pm EDT
When: Session 2
Australia
United Kingdom

Thursday 10 October

8.00pm – 9.00pm AEST

Thursday 10 October

10.00am – 11.00am BST
About the facilitator
Dr Robin Petterd
Robin is the founder of Sprout Labs. He has a PhD in Creative Interactive Digital Media and is an expert on using digital technologies to transform learning in organisations. Robin focuses on employing the 70:20:10 learning model and digital learning to maximise learning effectiveness.
Register (it's free):