Totara Talent Experience Platform
Learn, Engage & Perform
An integrated Talent Experience Platform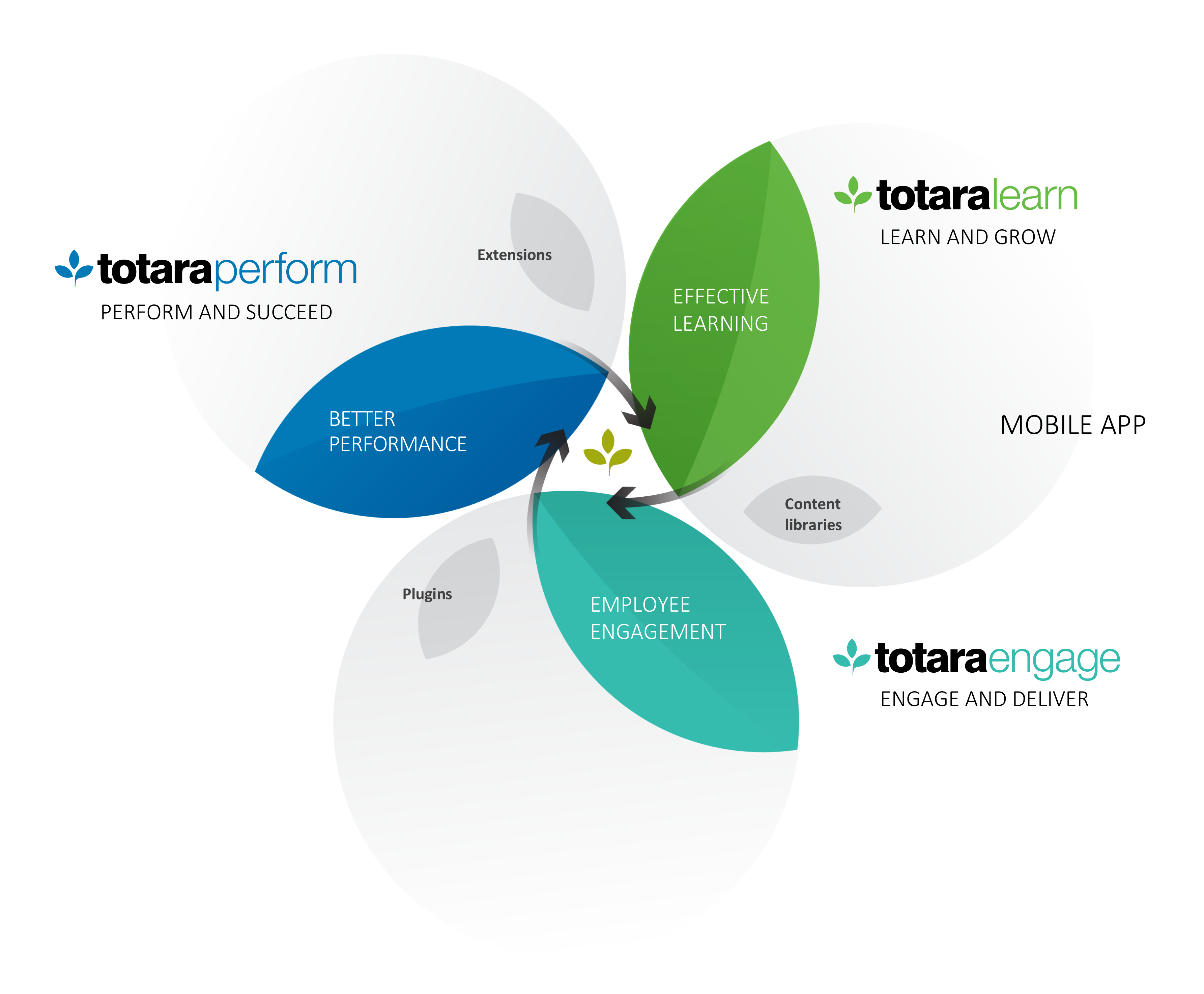 Totara Learn is a flexible, open learning management platform that gives organisations the freedom to design and deliver effective blended learning experiences that improve individual and business performance.
Find out more about Totara Learn

Totara Engage is a learning experience platform (LXP) that empowers people to work better together using personalised, peer-to-peer learning and knowledge sharing right there in the natural workflow.
Find out more about Totara Engage

Totara Perform is a flexible performance management platform for organisations to design and operate their people performance processes to drive productivity and continuous improvement.
Find out more about Totara perform