Designing your onboarding journey as a learning ecosystem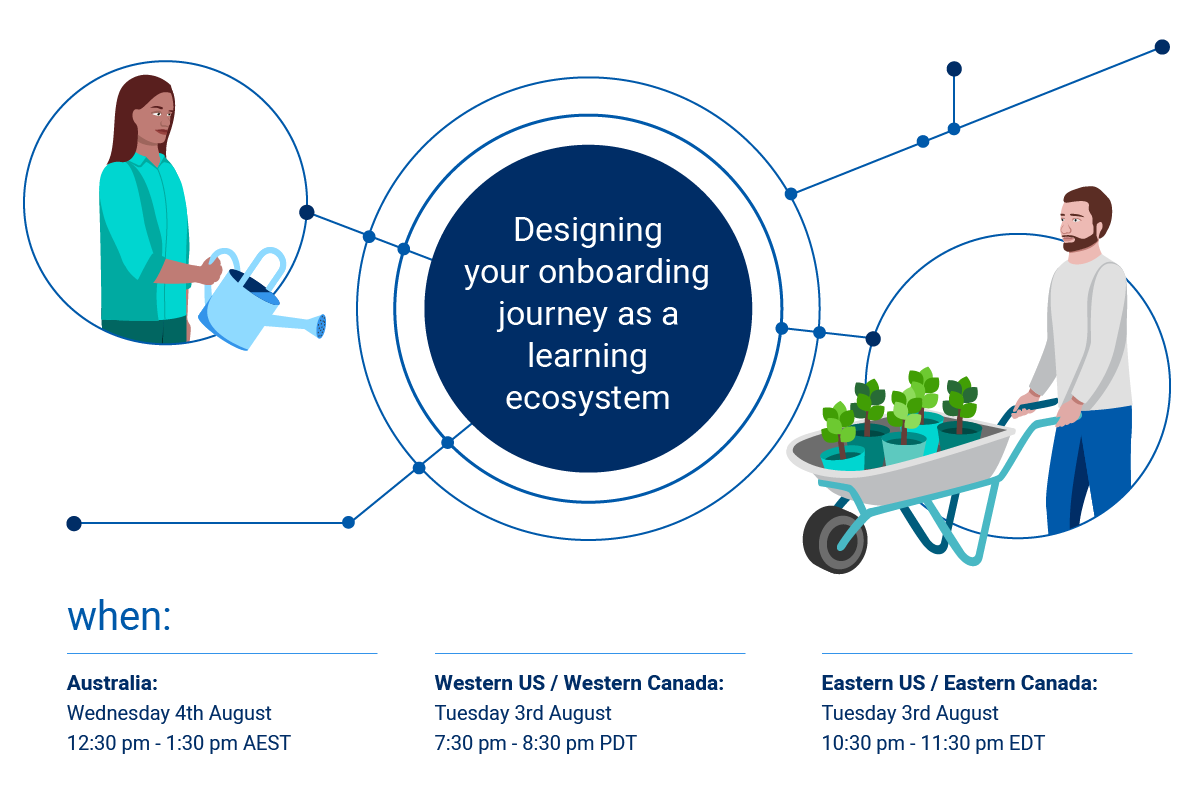 Onboarding new employees is one of the key functions of learning and development. A new employee onboarding experience shapes how the employee thinks and feels about their new workplace. While it's a key function of learning and development, it is often not easy to get right. A learning ecosystem mindset is a terrific way to transform your onboarding programs and helps you onboard the right way.
Places are now available for this free webinar in which you'll learn how to apply the learning ecosystem approach to new employee onboarding.
In just 60 minutes, you'll get an insider's view into:
How to apply an ecosystem approach to employee onboarding
The pros and cons to a different approach to role-specific onboarding
The challenges of remote and hybrid onboarding
How onboarding can contribute to the future of work and organisation
This event is a collaborative session, not a presentation. During the session expect to be sharing and learning from your peers. The session will be recorded, but you will get the most value from the event by attending live.
When:
Australia
Western US / Western Canada
Eastern US / Eastern Canada

Wednesday 4 August

12:30 pm – 1:30 pm AEST

Tuesday 3 August

7:30 pm – 8:30 pm PDT

Tuesday 3 August

10:30 pm – 11:30 pm EDT
Facilitator - Dr Robin Petterd
Dr Robin Petterd
Robin is the founder of Sprout Labs and host of the Learning While Working podcast. He has a Ph.D. in creative, interactive digital media and is an expert on using digital learning ecosystems to help organisations transform their learning.
Register (it's free):