Mapping Hybrid learning now - online workshop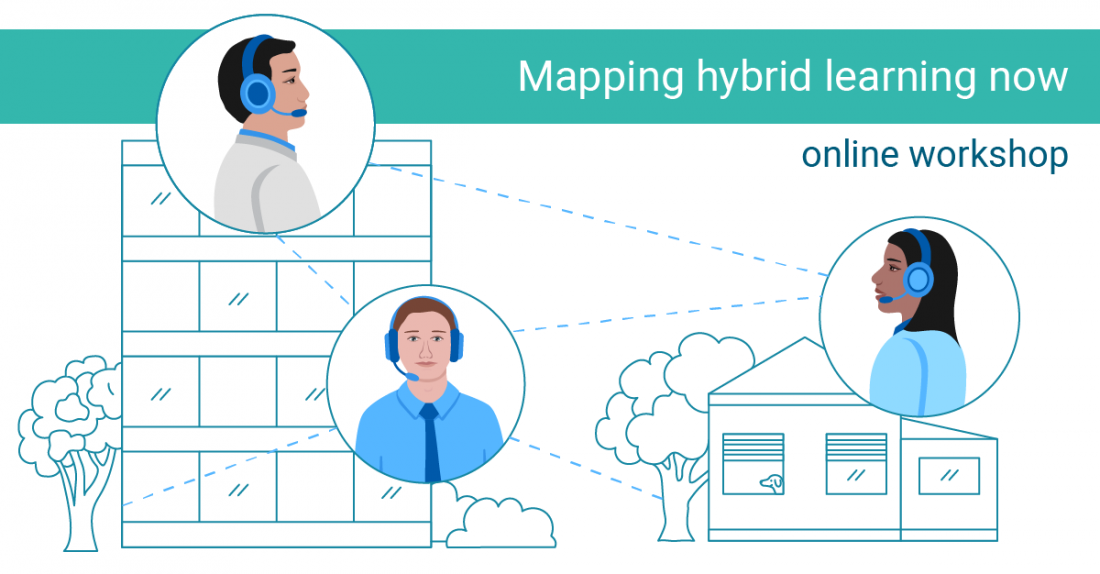 The Covid-19 pandemic has changed our lives and workplaces in many ways. At the moment different parts of the world are coping with the virus in different ways.
What is emerging everywhere are hybrid workplaces that are a blend of employees working from home and employees in workplaces. Employees are choosing to work in a way that works for them. Hybrid learning brings new and different challenges to remote learning.
This workshop is an interactive exploration of what these challenges are and how L&D people are responding to these challenges now.
This event is a collaborative workshop, not a presentation. The interactive activities will focus on a series of questions that will be explored in breakout rooms and via a collaborative whiteboard.
During the session expect to be sharing and learning from your peers.
The session will be recorded, but you will get the most value from the event by attending live.
When:
Australia
Western US / Western Canada
Eastern US / Eastern Canada

Wednesday 23 June

12.30 pm – 1.30 pm AEST

Tuesday 22 June

7.30 pm – 8.30 pm PDT

Tuesday 22 June

10.30 pm – 11.30 pm EDT
About the facilitator
Dr Robin Petterd
Robin is the founder of Sprout Labs. He has a PhD in creative, interactive digital media and is an expert on using digital technologies in organisations to transform their learning.
Register (it's free):