Developing a digital mindset: Powerful methods to disrupt learning - free eBook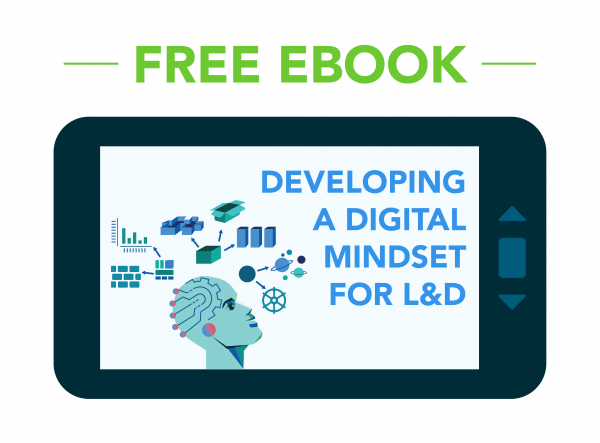 Digital technologies are disrupting business. But it's not the technologies themselves that are causing the disruption, it's what we do with them that's creating change. It's the thinking processes and mindsets around using technologies that hold the key. It's about having a digital mindset.
Too often in L&D, using digital technologies is just about putting content online. The full power of digital technologies is not realised.
This free 50-page eBook explores what it means in L&D to have a digital mindset and to realise the potential of digital technology to transform and disrupt learning. It includes chapters on:
Automation (including artificial intelligence and machine learning)
Flexibility
Media (including VR and AR)
Interactivity
Collaboration
The Internet of Things
The eBook is packed full of examples and ideas. Each chapter includes questions that could be used to trigger new thinking and approaches in your particular context.
Download the eBook