Learning While Working Framework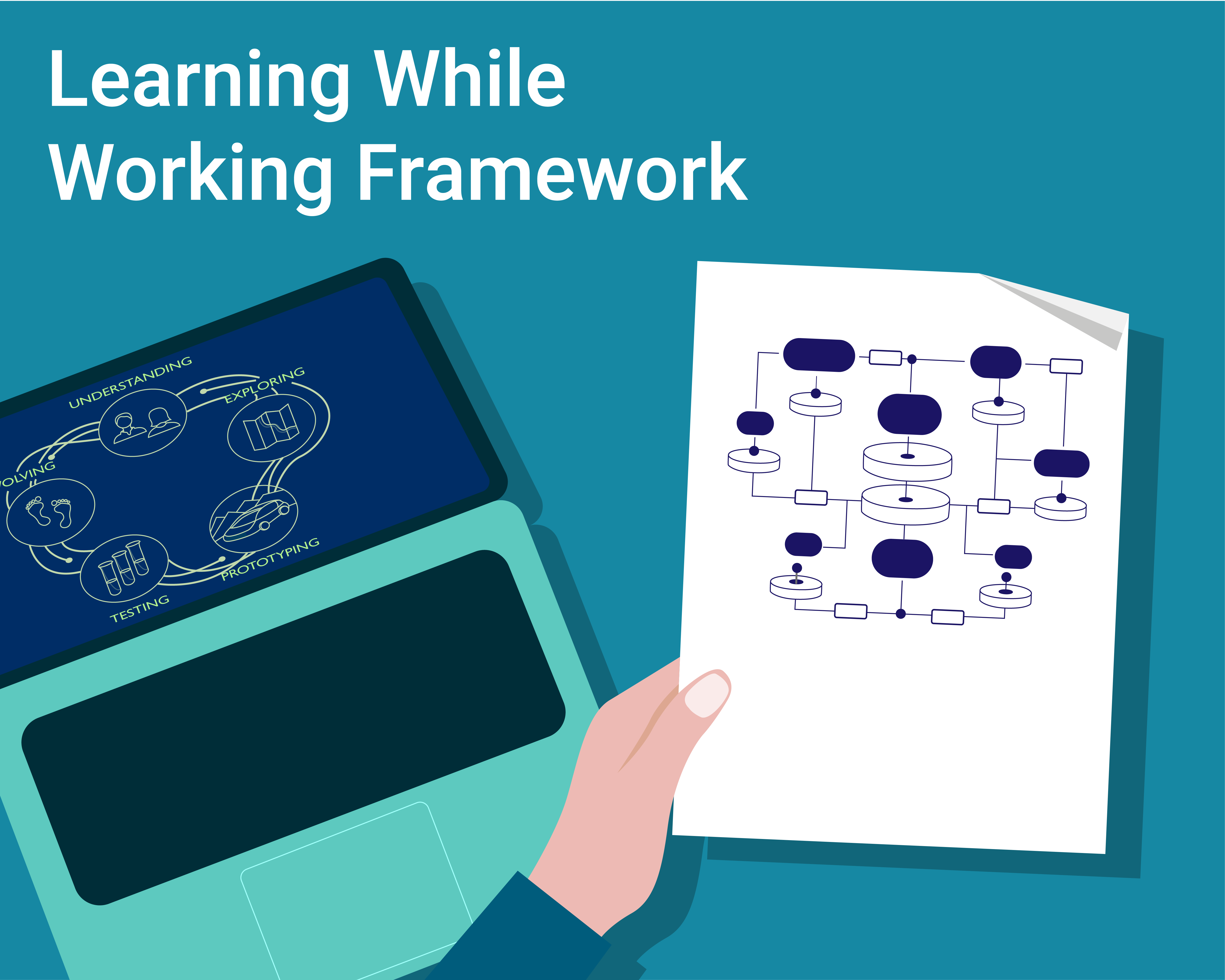 Workplace learning is broken. Most organisations are not getting the results they need from their learning programs.
Some of the reasons for this are:
our workplaces are rapidly becoming more complex and most people are not learning fast enough

the complexity of the decisions that need to be made in the workplace is increasing

eLearning has not fully realised its potential for transforming learning.
Experiential learning concepts like the 70:20:10 framework are beginning to make a difference. Learning at work needs to reflect the natural way we learn, it needs to restore our curiosity, and it needs to support our desire to learn with others.
To achieve this, workplace learning doesn't just need another tool or piece of technology. What is needed is a different way of thinking. Sprout Labs is using design thinking methods to change how people learn at work.
The Learning While Working Framework combines the 70:20:10 concept with design thinking. It enables learning professionals to generate new ideas about how to accelerate learning at work.
The framework provides:
a series of principles that can be used to guide the design of 70:20:10-based programs

some design patterns for common learning challenges in organisations

more details on using design thinking to transform learning programs.
Download the framework