[Webinar recording] How AI is transforming learning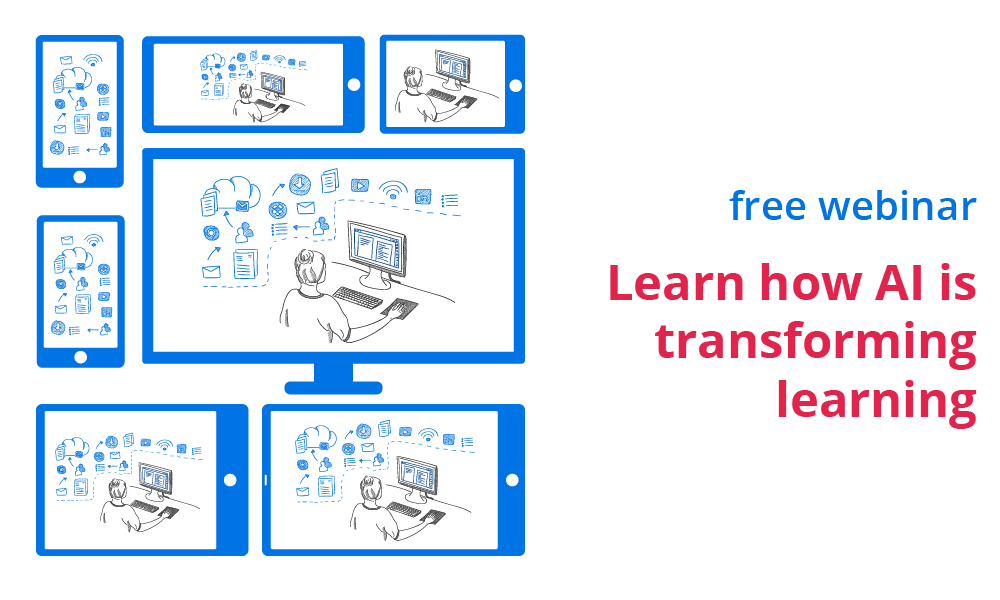 The growth of Artificial Intelligence (AI) is leading to transformation in our workplaces. Professor Klaus Schwab of the World Economic Forum is calling this change The Fourth Industrial Revolution. There are mixed predictions about AI and automation: some people see a reduction in the need for some jobs while predicting an increase in others. There is no doubt AI is changing the nature of work and learning.
Spots are now open for this live session where you'll gain insights into the effects of AI on Learning & Development.
You'll get an insider's view into:
Some of the jargon behind the technologies e.g. what data scientists mean when they talk about 'training a model'
How AI is being used in L&D today to gain insights and automate learning
Why you should be looking to use chatbots in your learning programs
How to get started with recommendation engines
What the issues and challenges are using AI in learning.
Even if you aren't a technical person you will get an understanding of leading edge technologies by attending this webinar.
Access the recording and resources