Learning Ecosystem Design - Online learning lab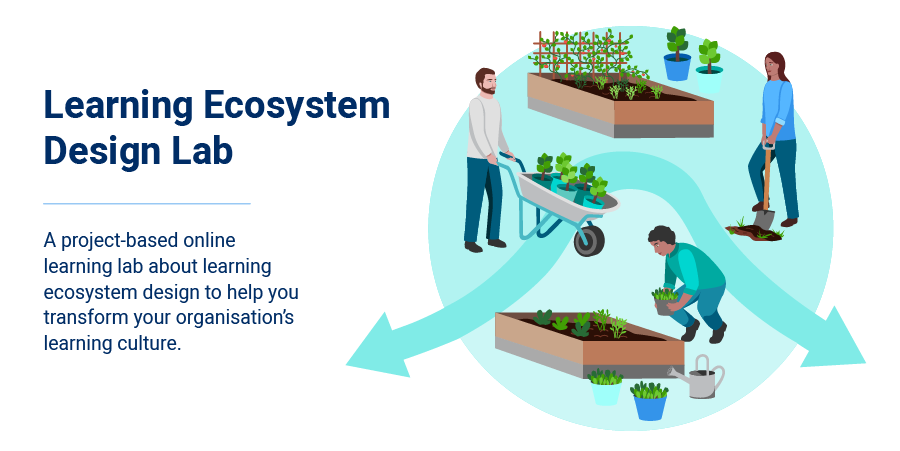 Our workplaces are changing and the way we design learning environments also needs to change. L&D professionals need to go beyond being course designers and design high impact learning ecosystems. Doing this is often a challenge. This online lab develops your capabilities to be an effective designer of learning ecosystems.
The Online Learning Lab is a blend of virtual classrooms, coaching and project work.
The learning experience focuses on working collaboratively on a fictional case study during the virtual classrooms sessions, you designing a learning eco-system system and gaining feedback on your design from your peers.
The lab will have a focus on learning ecosystems which are enabled by digital learning.
What you will learn during the lab
How to encourage self-directed learners
A learning ecosystem provides learners with choices about what and how they learn. It is learner-centred, which means the learner needs to become more self-directed. You will learn how to encourage self-directed learners.
When to build performance support instead of courses
Often, the only way to access an organisation's practices is through its training programs. This is one reason learning gets confused with content. A good learning ecosystem ensures learners have access to a range of performance supports. You will learn when a performance approach is suitable and how to design effective performance supports.
Designing social learning experiences
Learning ecosystems are more than just resources. The main consideration behind a learning ecosystem is the people involved. You will learn what can go wrong with social learning and how to design effective social learning experiences.
Transforming your learning program into interactive experiences
Providing opportunities for practice is often left out of experiential-based learning approaches. Formal learning still has a place in learning ecosystems but needs to be transformed into experiences focused on practising new skills. You will learn how to transform your formal learning experiences into worthwhile, active learning experiences.
How to design work which enables learning
As work is becoming more complex, learning and work are merging. You will learn how to design work which enables learning and how you can integrate practices in your program design to enable learning while working.
Measuring the impact of your learning ecosystem
Learning is complex and often L&D professionals avoid measuring its impact because of this complexity. Focusing on the learning impact is one of the keys to transforming how L&D works. You will learn how to focus your work around the measurement of individual and business impact.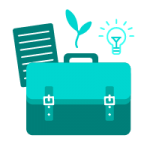 Outcome
At the end of the lab, you will have the knowledge to design high-impact learning ecosystems to transform your learning culture.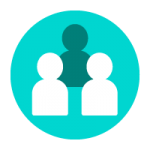 Who should attend
This workshop is designed for L&D professionals wanting to transform their approach to learning design in their organisation.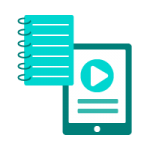 Format
The learning experience is project-based. During the lab, you will be designing and reviewing your own learning ecosystem. There are fortnightly virtual classroom sessions plus one-on-one coaching time every fortnight. Between each session, there will be project work to complete.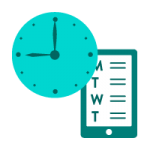 Timing
The lab will commence during March 2020 and run for 14 weeks. There will be seven virtual classroom sessions. Once the participants have been confirmed, we will work with you to determine a suitable time that works across different time zones for the group. We expect there will be a session suitable for Australian/US participants and another group for Australia/UK participants.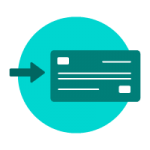 Pricing


$1,980 AUD (inc GST)
If you are from an organisation which is a current Sprout Labs Glasshouse or Totara client, you get a 30% discount. Please contact us to organise this.
Facilitator
Dr Robin Petterd is the founder of Sprout Labs and host of the Learning While Working podcast and virtual conference. He is on a mission to change how people learn at work.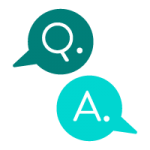 Questions and answers about the session
Can I talk with someone about the learning lab?
Yes, you can book in time with Robin at https://calendly.com/robinpetterd/30-minute-online-meeting-lab
Can you run this lab for my team?
The lab can be run for a team. Please contact us to talk more about this
Can I pay via direct deposit?
Please send us a message to say you need an invoice so you pay via direct deposit.
How many people will be in the group?
Numbers will be limited to increase the amount of interaction among the group.
Will virtual classroom sessions be recorded?
Yes, but you get more impact from the lab by attending it in person.
What is the timing of the sessions?
Once the participants have been confirmed, we work with you to determine a suitable time that works across different time zones. In the past, Sprout Labs has had participants across the world join our learning lab.
If you have any other questions please get in touch.