Accelerating your learning ecosystems with Totara Talent Experience Platform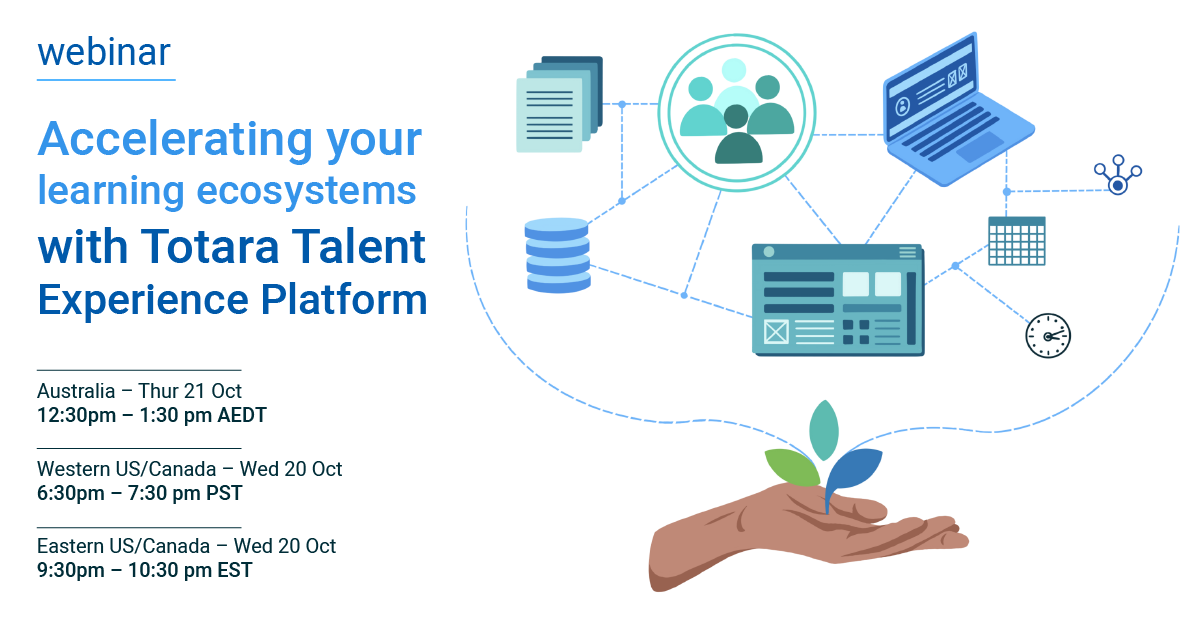 Learning ecosystems are a powerful mindset for transforming learning, but our learning technologies hold back what can be achieved. Functionality such as learning and performance management are not integrated. Often, learning teams add a Learning Experience Platform to do what their LMS doesn't do. However, this just adds another platform that employees don't use. What is needed is a flexible, open integrated combination of platforms.
In just 40-minutes, you'll get an insider's view into:
What a learning ecosystem is and the tools you need to build a learning ecosystem
The power of an integrated talent experience platform instead of separate platforms
How performance management and development is the key to your learning culture
How to enable and support collaboration and learner-generated content
The session will be packed full of tactics and ideas on how digital learning can be used to accelerate your learning ecosystem.